India to UAE Cargo Service
Your trusted shipping partner for cargo from India to Dubai
Desire logistics is a shipping company connecting India to GCC countries like UAE, Saudi Arabia, Kuwait, Bahrain, and Oman. If you are looking to transport your cargo from India to Dubai, find the best and most reliable shipment service in us. We provide the best and most trustable India to UAE cargo service, dedicated to ensuring high security and safety for your goods with cost-effective shipment. Be it air, sea, or express shipment, Desire logistics is your trusted partner. As an international courier service from India, we prioritize the convenience and satisfaction of our clients which can cement our cordial relationship with them. We always make sure our clients are felt comfortable with effective customer care service to clear their concerns and fix their trust in us. Now, take your cargo from India to UAE with your logistics partner, Desire Logistics.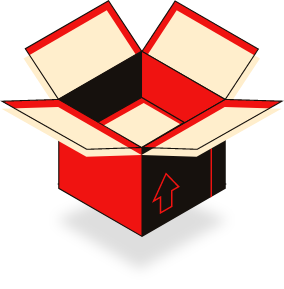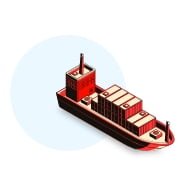 Our sea shipment service provides the opportunity to transport your bulk cargo from India to UAE through the sea, at a lesser cost. We have well-experienced and expertized professionals working in the process to ensure that your sea cargo from India to Dubai is delivered to the destination safely in time. Now load up your goods on our ship from India to Dubai to make an efficient shipment of your valuable goods.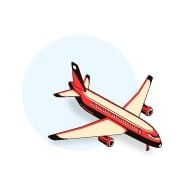 Air shipment helps you to transport your goods to GCC countries through air means. It ensures high safety and effectiveness in the air freight from India to UAE, with guaranteed fast delivery. Our experienced team can guarantee the safe and secure transportation of your cargo from India to the destined location.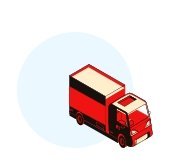 If you want your India to UAE cargo service delivered quickly and efficiently, our express shipment service is your choice. Express shipment ensures quickness in the delivery of your cargo with guaranteed safety. It is highly preferable when transporting goods of urgency to the destination without any risks.
Service Available Countries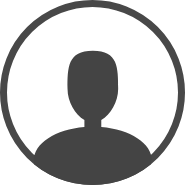 Ahmed
I'm a garment wholesaler who exports goods from IND to GCC, I have been very busy lately and wanted to thank you for all your help with the shipments over the weekend. I know you will say that's your job, but still a big thank you, you guys have been great and a big help with everything that has been going on, I will continue to call on you. Thanks again.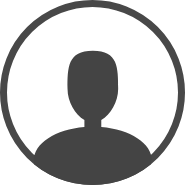 Mohammed Faris
I want to express my appreciation to your team for their support for shipment of a list of machines and fixtures that were delivered last week. My coworker initiated this shipment in May 2019 but till May 2020 we had no success bringing the shipment up to location. Our operation has started experiencing downtime without these machines.Desire Logistics monitored the whole process very closely making sure nothing falls short. I will keep Desire Logistics in mind for the remaining items on the list as well as future shipments.
NJRA 211A Ground Floor, Eroor Vasudeva
Road, Near Kaloor Stadium, Palarivatom,
Kochi – 682025
(98/2110 Tagor Nagar, Road No.7
S.C.Scheme, Near Gurudwara, Opp.Shivaji
Statue, Vikhroli (East), Mumbai- 400083
Room No. 307, 3rd Floor, Al Qaz Shopping Center, Murshid Bazar, Deira, Dubai, P.O Box – 43013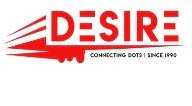 customercaredesire@gmail.com
Your trusted shipping partner for cargo from India to UAE